THE POWER OF COMMUNITY
ENGAGEMENT BRINGS VALUE
Atlas uniquely gives you discussions, Faqs, documentation, videos, podcasts and blogs in the same place. Become the source of authoritative content for your community.
Who hosts the discussions in your space today?
Whose is the voice of authority when users are looking for facts and not opinions for your products and services?
Anyone and everyone can host a discussion around your products and services.
Forums and Q&A sites outside of your control are where people trade opinion.
Most importantly of all, external community sites impact your search engine ranking.
Atlas allows you become the authority for your products and services.
More than support, it's Community Interaction.
What would a 40% cost reduction in the way you currently support your user base mean to you?
Because your customers can now find answers for themselves, your support burden is reduced. You're freeing up your people for growth and introducing self help for your customers.
Because your Atlas-powered site is full of varied content like videos, documents, and blogs, it's going to be a magnet for search engines. The one and only place your community will go to.
Relevant Replies means point-click-reply
When all the information is one place, responding to a question with the relevant answer becomes easy. Reply with most relevant FAQ, document, video, blog post or even with a support ticket from our award-winning Issue Tracker. No more hunting for answers from disparate sources, copying and pasting links, wasting time and duplicating effort.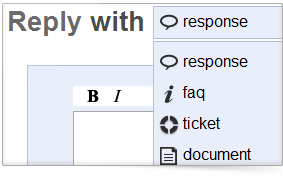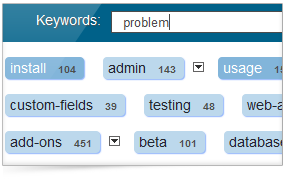 Unified search & tagging for faster answers
With Atlas every question asked, every FAQ, every document and every video is consistently tagged to facilitate unified end user searching. The result is that users select tags of interest and Atlas automatically brings back all relevant Q&A, FAQs, documentation and videos to help them find a solution to their problem.
Content pinning and bookmarking so nothing is lost
Atlas lets you pin the context of your search - no existing forum software out there lets you do that. Just click on tags that represent your problem area and as you browse, Atlas will automatically filter and display only content that is relevant to your selected tags.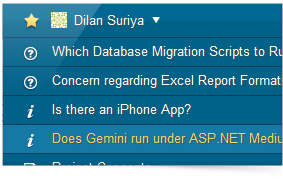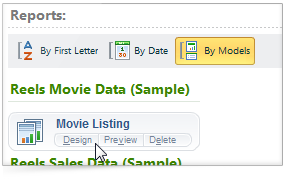 Metrics and measures for essential tracking and reporting
Understand what drives your community! Track interactions, understand behaviors, derive insights to increase your effectiveness, reduce your costs and maximize revenues. Atlas leverages the power of GrapeCity's award-winning ActiveReport Server and Business Intelligence tools to provide visual reporting.
Simple content migration and easy user printing and export
Create and maintain all your FAQs and documentation using Windows Live Writer. Full desktop-based rich editing experience with drag-drop image embedding and advanced content formatting. Migrating existing documentation from Microsoft Word or other sources is now super-simple!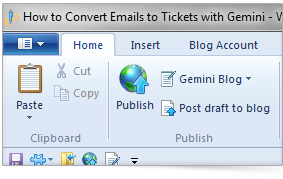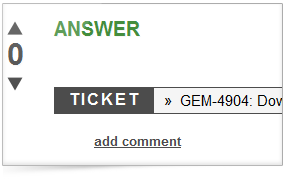 Project management integration to link feedback and tasks
Where questions relate to known issues, why not reply with a link to the support ticket that demonstrates that you are already managing the problem? Atlas is fully integrated with Gemini Project Management for Bug Tracking and Issue Tracking.
Flexible user registration for better sign-up rates
Out-of-the-box Open Id authentication with social apps like Facebook, Yahoo!, Google reduces user registration bottlenecks and fosters relationships based upon actual user profiles. Active Directory and single-sign-on integration is provided as standard.